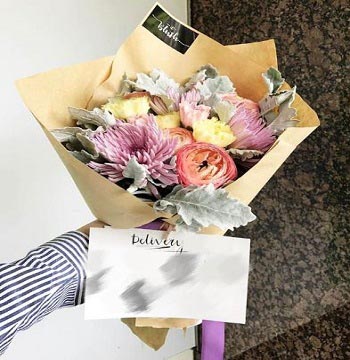 Bringing in multiple different types and variants of our celebration bouquets,
ranging from your traditional yet beautiful flower bouquets along with filler flowers to
bouquets filled with plushies and snacks! All arranged with love, modernism and you in mind!

Each arrangement is an individual made specially and exclusively for you. Final
product may not resemble picture shown entirely.
Details
Sizes available
Description
Width
Price
Small
15-20cm
$65+
Medium
25-28cm
$85+
Large
30-35cm
$125+